Lower your car insurance premiums by doing one of 8 things. When it comes to your insurance, you have more control than you may think.
Owning a car is already expensive, and when you add insurance to the cost, it can be downright ridiculous. By following simple steps, you can significantly reduce your auto insurance premium.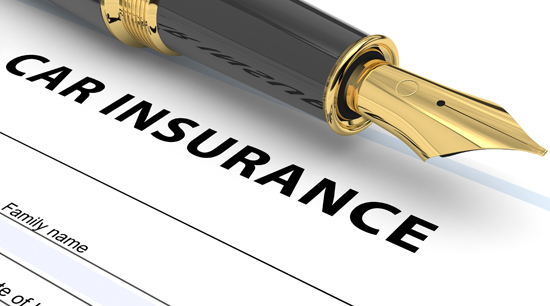 autobahn-performance.com presents an exclusive look at what causes high insurance rates, and 8 easy ways to lower those premiums.
Why Is My Car Insurance So Expensive?
Your driving record is one of the main influences on your insurance premium. Even if you have a spotless record, the following may increase your rates:
• Amount of Miles Driven Daily/Annually
• Make and Model of the Vehicle
• Vehicle Use
• Zip Code
• Credit Score/History
• Age
• Gender
• Marital Status
• Coverages
• Deductible
Now that you have an idea of why your insurance may increase let's work on ways to lower it.
1 – Compare Insurance Companies
As in any competitive market, rates from one insurance company to the next will differ. Take the time to shop several companies before committing to any one of them.
Ask them about the following:
• Policy Discounts
• Running Promotions
• Payment Plans
Cheapest isn't always best. As you are making comparisons, pay attention to how you are treated and how your questions are answered. These are the people that may have to guide you through catastrophic live events.
Check each company's rating at bbb.org and read what other customers have had to say. Pay particular attention to any complaints regarding policy rate increases and delayed claim payouts.
2 – Group Affiliate Plans and Discounts
Make a list of organizations you are registered with; American Heart Association, National Rifle Association, American Cancer Society, etc. Don't forget to include your employer.
Call your insurer and ask if they offer discounts for any of your affiliations or for your employer.
If you are still deciding on an insurance carrier, contact your employer and any organizations you are affiliated with to discover which insurance companies they are working with (if any).
3 – Bundle Multiple Policies
If you have or need multiple insurance policies like homeowners, auto, motorcycle, RV, etc., you may be able to save a significant amount by bundling them with one insurance provider.
4 – Increase Your Policy Deductible
Your deductible is the dollar amount out-of-pocket you must pay before your insurance claim is paid. The higher your deductible is, the lower your policy premium will be.
If you determine this to be your course of action, make sure that you are capable of covering the increased deductible in the event of a claim.
5 – Credit Score and Credit History
Many insurance companies leverage either your credit score, credit history, or both. Two of the factors that weigh heavily on this determination are your use of revolving credit (credit cards) and your payment history.
By paying down credit cards, making on-time payments, and increasing your credit score, you may become eligible for credit-related discounts.
You can check and monitor your credit score and activity at any time without impacting your score by using a free online service like creditkarma.com
6 – Buying a New Car
When buying a new car, be aware that the make, model, year of the vehicle, and safety equipment/features will all influence your insurance premium.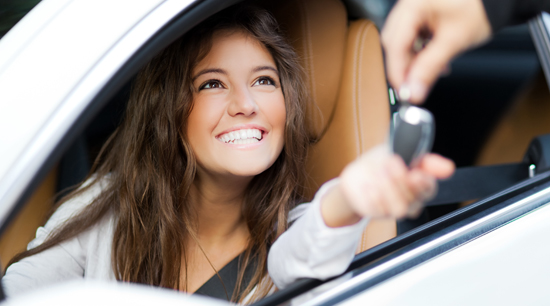 Most insurance companies will give you an immediate quote over the phone, so feel free to shop around.
Vehicle safety has significant influence over insurance premiums, and listed below are 5 of the safest vehicle brands according to multiple sources:
• Genesis
• Audi
• Subaru
• Kia
• Mercedes-Benz
For a current list of top safety picks by the Insurance Institute for Highway Safety, visit iihs.org/iihs/ratings/TSP-List
7 – Reduce or Eliminate Optional Coverages
For vehicles that are financed, there are minimum coverages that must be met. That said, most coverages outside of those minimums can be adjusted.
For vehicles that are not financed, all optional coverages can be removed from your policy leaving only state required minimums.
Note: While these actions will undoubtedly reduce your policy premium, you are also increasing your vulnerability in the event of a claim.
8 – Defensive Driving Course
If your insurance company allows this discount, one of the best ways to reduce your auto insurance policy is to take and pass a defensive driving course.
Taking this test is beneficial for you as a driver as well as reducing your premium. For more information about the defensive driving course, visit nsc.org or call your insurance provider for a link with login instructions.
For defensive driving tips, visit autobahn-performance.com/audi-vw/defensive-driving-tips/
Lower Your Auto Insurance Rate
Lowering your auto insurance premium can be done by using one or a combination of 8 easy tricks. Some are immediate while others may take some time, but all of them are worth the effort.
In this presentation, you discovered some of the factors that lead to increased insurance premiums and uncovered how to compare insurance companies, which discounts to ask for, how your credit history is used, what to look for when buying a new car, and how a defensive driving course can benefit you.
Your inaction, in this case, will cost you (literally) the amount of the discounts you could have had. Take control of your insurance policy and stop paying more than you should.
https://plus.google.com/113049509479264030696
Autobahn Performance
6476 Buford Hwy
Norcross
,
GA
30071
(770) 409-8288