As vehicle safety features are continuously evolving and improving, exciting new breakthrough technologies are being integrated into our vehicles. Our cars are becoming safer to drive and more secure when accidents happen.
Vehicle safety technologies are intended to maximize the efficiency of the driver, while protecting them and passengers in the event of a collision. If you are in the market for a new or used car, these safety and technology features should be understood and taken into consideration.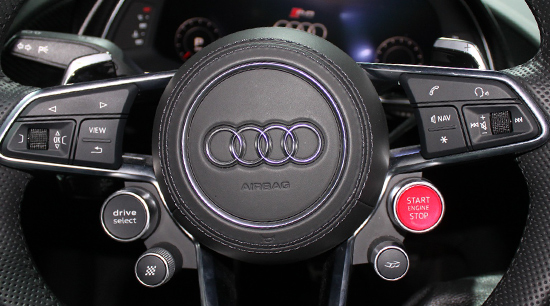 The mechanics at Autobahn Performance researched, analyzed, and compiled the following information to help you determine which safety features and technology to look for when buying a car.
Car Safety Features
As automated vehicle safety technology has the potential to save lives, the National Highway Traffic Safety Administration (NHTSA), the Insurance Institute for Highway Safety (IIHS), and the Department of Transportation (DOT) all work to support the development of such safety features.
The following are some examples of vehicle safety features and technology:
Seatbelts – According to nearly all research and authorities on the subject of vehicle safety, the seatbelt and technology behind it is your number one defense against severe or fatal injuries resulting from automobile accidents.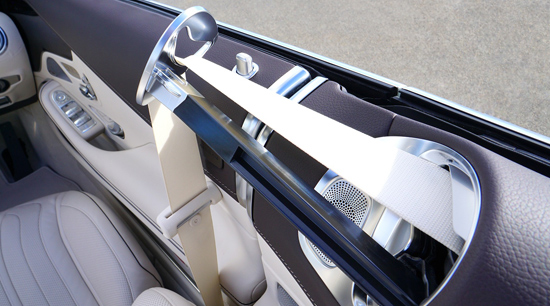 Airbags – With origins dating back to 1951, airbags did not become a mandatory installation on all new vehicles in the USA until 1999. Airbags are controlled by an Electronic Control Unit (ECU) which determines the direction and speed of a collision, and deploys one or more airbags in response to the data.
Two decades later, airbag technology has improved how they are deployed and which ones are deployed. Some of the numerous airbags in today's vehicles are:
Driver Side Airbag
Passenger Side Airbag
Side Curtain Airbag
Knee Support Airbag
Front Right Side Airbag
Front Left Side Airbag
Seat-Mounted Side-Impact Airbag
Inflatable Seat-Belt
Pedestrian Airbag (Inflates on the exterior of the vehicle)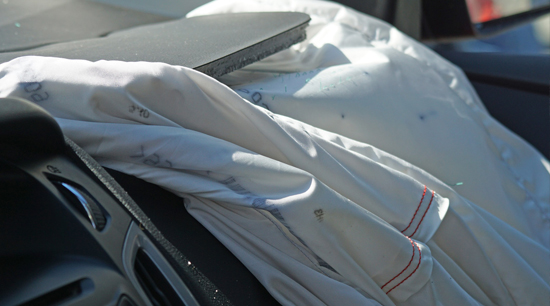 Anti-lock Braking System (ABS) – Introduced in the mid-1980s, the anti-lock brake system works to prevent the brakes of a vehicle from locking up. A common misconception is that this feature will slow the car down faster. However, its purpose is to keep steering control in the hands of the driver.
The NHTSA mandated that all new vehicles come equipped with ABS, in conjunction with Electronic Stability Control, as of September 1, 2013.
Traction Control System – This system regulates the acceleration of your vehicle to stop your wheels from spinning on roads with slippery conditions.
This technology utilizes the same wheel-speed sensors employed by ABS to reduce engine power to the slipping wheels.
Electronic Stability Control – Similar to ABS and Traction Control, Electronic Stability Control is a computerized technology, which improves vehicle stability. This technology works by detecting and reducing the loss of traction by increasing or decreasing engine power to any of the four wheels.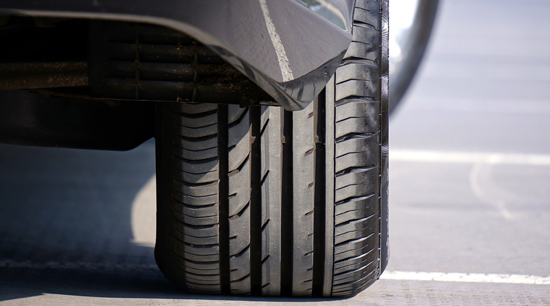 Tire-Pressure Monitoring System (TPMS) – This electronic system is designed to monitor the air pressure inside tires on various types of vehicles. This system reports real-time tire-pressure information to the driver, either by a gauge, a digital display, or a low-pressure warning light.
Telematics – This field encompasses telecommunications, vehicular technologies, road safety, road transportation, electrical engineering, and computer science.
A well-known application of telematics is the use of in-car devices by insurance companies to collect data which they in turn use to determine more accurate insurance premiums based on your driving style.
Forward Collision Warning – This system utilizes radar, cameras, laser, or a combination of such technologies to scan the road ahead and determine if the distance to an object or a vehicle is closing too quickly.
When trouble is detected, the system can warn the driver using a visual, audible, or a vibrating feedback.
Watch this video to see how the forward collision warning feature works.
Automatic Emergency Braking – This is safety technology which uses sensors, radar, and cameras that alert a driver of an imminent crash, and automatically activates the vehicle's brake system, helping them use the maximum braking capacity of the car.
Adaptive Cruise Control – This technology also uses cameras and/or radar to read the traffic on the road ahead of you. The system interprets the traffic and will either increase or decrease the speed to maintain a safe following distance from the vehicle ahead.
More advanced versions of this technology have the capability of slowing, stopping, and accelerating the vehicle when in and approaching a traffic jam.
Blind-Spot Monitoring – This system utilizes sensors to detect the presence of other vehicles on the driver's side or to the rear (in the blind-spot) of the vehicle.
Rear Cross-Traffic Alert – This system uses the same technology as Blind-Spot Monitoring and alerts a driver that's backing up of approaching traffic from its sides.
Lane-Departure Warning & Lane-Keeping Assist – These technologies work hand-in-hand, Lane-Departure signals the driver that the vehicle is leaving its lane, while Lane-Keeping utilizes the brakes to guide the car back to its lane safely.
Computer-linked cameras rely on the principles of "Hough transform" and "Canny edge detector" to determine lane markings on the road. However, the system is imperfect and may fail on unpaved roads, or when it encounters snow, fog, or debris covering road markings.
Watch this video to see how the lane-departure warning and lane-keeping assist features work.
Technology and Vehicle Safety
As technological advancements continue to be applied to the automobile industry, our vehicles seemingly require less of us to commute from point A to point B.
All of the safety features mentioned in this article are meant to keep the occupants of a vehicle out of harm's way or protected during an attention lapse or collision.
Car Insurance Rates and Safety Features
Car insurance policies typically have provisions which offer premium discounts for one or more of the safety features mentioned above. Also, as previously mentioned, telematics can be utilized by insurance carriers to determine a more precise rate based on your driving patterns.
Another factor in determining insurance rates is the safety rating of the vehicle. The IIHS annually produces a list called "Top Safety Pick and Top Safety Pick +", which identifies the best performing vehicles through IIHS safety tests.
Various models from Audi, Lexus, BMW, Hyundai, and Chevrolet consistently rate among the top of their respective classes.
Accident Mitigation, Safety Features, and Common Sense
When purchasing a new vehicle, it is essential to know which safety and accident mitigation features it comes equipped with. For inexperienced or elderly drivers, these features can especially mean the difference between life and death.
The features and technology that are available in newer cars are intended to lessen the burden of the driver from making the dozens of simultaneous decisions that are necessary when a precarious or dangerous situation presents itself.
As technological advances are integrated into our vehicles, the intended benefit is for a better and safer driving experience. Before purchasing a car, ask about its features and request demonstrations when possible. If you don't know what your car is capable of doing, you risk misusing the features in place to assist you.
Sources:
https://www.nhtsa.gov/
https://www.iihs.org/iihs/ratings/TSP-List
https://www.fmcsa.dot.gov/safety
https://plus.google.com/113049509479264030696
Autobahn Performance
6476 Buford Hwy
Norcross
,
GA
30071
(770) 409-8288