For the performance enthusiast, Autobahn offers an extensive product line and upgrades through APR for Audi and Volkswagen owners. APR is a leading performance tuner and parts modification company. If you want the ultimate driving experience, APR is the right choice for your Audi or VW.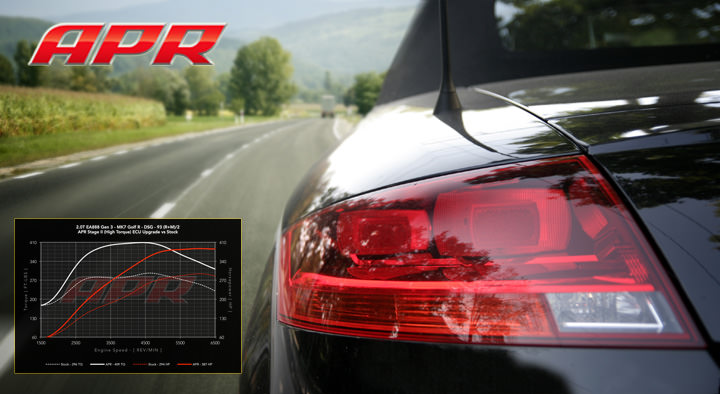 Make Your Car Faster and More Exciting!
Shown below are the speedometers and RPM meters of a vehicle equipped with APR Stage 1 and a stock vehicle. See the actual performance improvement of APR tuning…
The APR Stage I ECU Upgrade works without requiring other changes to your vehicle's hardware. You see higher peak torque and horsepower. This increase in power directly translates to an exceptionally quicker vehicle. If you are a racer, you will finish races faster!
Give us a call (770) 409-8288, or click the link for your APR tuning appointment.