Saving on gas isn't only determined by the prices you pay at the pump. When you take steps to raise the fuel economy of your vehicle, you will essentially end up spending less money and buying less gas.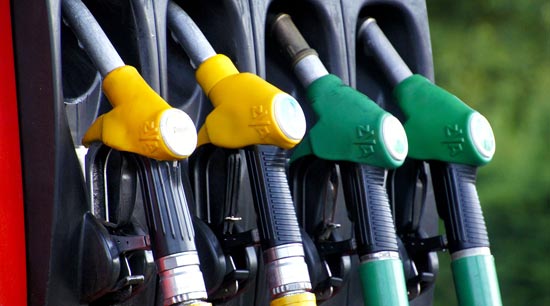 Between your driving habits and vehicle maintenance, our goal at Autobahn Performance is to get your vehicle to deliver the best gas mileage possible. The following ten tips will help you reduce gas consumption and save money.
Improving Fuel Economy – Driving Habits
The way you drive has a substantial effect on how much fuel your vehicle uses. The following will help you identify ways to operate your vehicle more efficiently: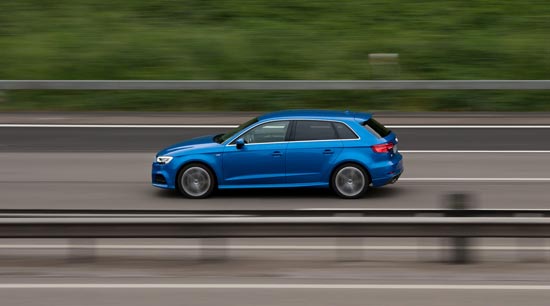 Slow Down on the Highway – Just because there's an open road ahead for miles, doesn't mean you should push the pedal to the floor and exceed the speed limit. The faster you travel, the more fuel is needed to maintain that speed.
We suggest you use cruise control on highway trips. It can optimize your fuel consumption by letting the vehicle regulate acceleration and deceleration when needed.
Potential fuel economy can reach from $0.20 to $0.40 per gallon.
Air Conditioning or Open Windows – Depending on how hot it is outside, what the weather is like, and how far you plan to travel, it may be more cost-effective to crank up the air conditioning versus rolling the windows down.
Running your car's A/C puts extra stress on the motor, causing it to consume more fuel, which is most evident in city "stop-and-go" traffic. Likewise, driving with your windows down during highway travel creates more drag on the vehicle, also reducing fuel economy.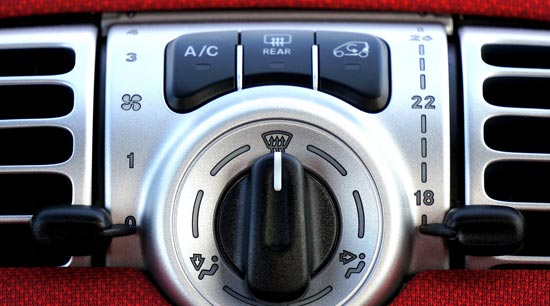 The compromise is to do your city driving with the windows down and A/C off. When on the highway or freeway, using the A/C with the windows up is the more economical of the two options.
Poor Air Conditioning usage in conventional vehicles can potentially reduce fuel economy by as much as 25%.
Carry Less Weight – Unload unnecessary weight from your vehicle. For every one hundred pounds, you can expect to lose one to two percent of fuel economy.
The smaller your vehicle is, the more impact weight will have on its efficiency.
Potential fuel economy can reach $0.03 per gallon/100Lbs.
Remove Bicycle and Luggage Racks – By removing these racks, you are reducing drag on the vehicle. Consider hauling items in the trunk or backseat instead of the roof. The savings from this simple change can be stunning.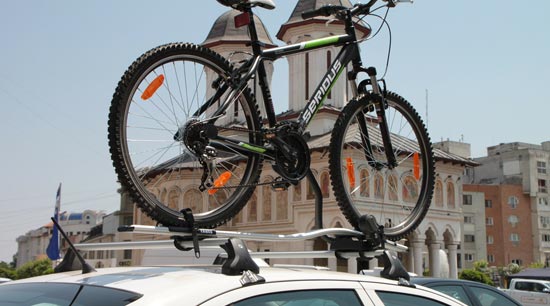 If a luggage mount is necessary, consider one that attaches to the rear of the vehicle. This mount will still reduce your fuel efficiency, but by far less than one mounted on the roof.
Potential fuel economy can reach from $0.03 to $0.48 per gallon.
Plan Your Trips – Rather than making several trips over a few days, schedule your store runs, salon visits, school, gas station, etc. in a methodical sequence.
Carpooling and using public transportation are also options to reduce fuel consumption substantially.
Potential fuel economy can reach significantly higher amounts when planning trips. You can save up to fifty percent of your overall fuel consumption when actively carpooling.
Vehicle Maintenance Increases Gas Mileage
Keeping your vehicle performing at its best depends on addressing and performing regular maintenance and not stalling to take care of minor issues.
When small problems arise, it is in your financial best interest to get them fixed. If ignored long enough, they can quickly become significant expenses. See The Real Cost of Car Ownership to understand further the urgency of getting your car repaired when something goes wrong as opposed to repercussions of delaying it.
The following tips will help you keep your vehicle optimally operating, delivering the best fuel economy possible:
Oil Change – Changing your vehicle's oil is a constant necessity over its lifetime. The rate at which this should occur depends on the make, model, age, and driving conditions it must endure. Learn more about oil changes at autobahn-performance.com/audi-vw/why-when-should-get-my-oil-changed/.
The grade of motor oil used in the vehicle will also factor into its fuel economy. Follow the manufacturer's recommendation to achieve optimum performance.
Potential fuel economy can reach from $0.03 to $0.06 per gallon.
Air Filter – Replacing a clogged or dirty air filter on older vehicles with carburetors will improve their fuel efficiency.
Replacing the air filter on more modern fuel injected, diesel, or computer-controlled motors doesn't necessarily improve fuel efficiency. It will, however, improve the vehicle's acceleration.
Potential fuel economy for carbureted motors can reach from $0.05 to $0.12 per gallon.
Gas Tank Cap – Gasoline evaporates. Your gas tank cap is meant to stop this from occurring by creating an airtight seal when screwed on.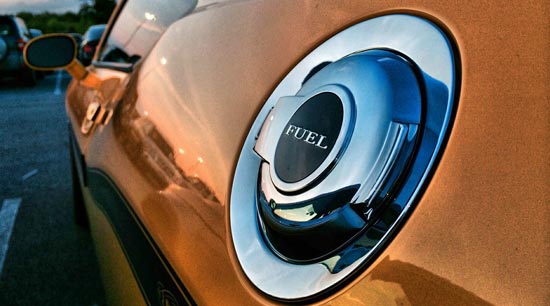 If the cap is left off or can no longer create that seal, fuel can escape faster and the vehicle's check engine light may be activated. If a new gas tank cap is needed, get one that is compatible with your car or one from the manufacturer (the sensors may not properly function with a "cheap" replacement).
Potential fuel economy can reach up to $0.03 per gallon or more.
Tire Pressure – The correct tire pressure is vital to your car's optimum operation. Fuel economy, traction, tire alignment, and much more are affected when your tires are over or underinflated.
Properly inflated tires increase fuel efficiency, are safer, and will last much longer.
Potential fuel economy can reach $0.02 per gallon or higher.
Scheduled Maintenance – Keeping your vehicle running at its best will help it deliver consistent fuel savings.
Found in your owner's manual is a schedule for recommended maintenance. The manufacturer produces this schedule and bases it on either time or mileage for each required service.
By following this schedule, your car can achieve better fuel economy. Your mechanic is also able to inspect and detect any underlying issues.
Potential fuel economy and repair savings are incalculable.
What is Good Gas Mileage?
Good gas mileage is relative to the type of vehicle you own. "All Electric" and "Plug-in Hybrid Vehicles" can reach a combined (city and highway) mileage of 90 to 135 mpg (33.7 kWh = 1 gallon of gasoline) depending on the model.
For (non plug-in) hybrid vehicles (uses more than one source of fuel) good combined gas mileage is considered to be within 45 to 60 mpg.
Good gas mileage for standard gasoline powered vehicles is relative to the make, model, size, and upkeep of the vehicle. The following ranges are by brand in combined average mileage:
VW – 29 to 35 mpg
Audi – 25 to 30 mpg
Hyundai – 25 to 30 mpg
Jeep – 20 to 25 mpg
Dodge (SUV) – 15 to 19 mpg
Trucks (Super Duty) – 10 to 15 mpg
If you are already using and following the above tips, there is the possibility is that your car is already giving you the best fuel economy it can deliver.
That said, how you drive, the conditions you drive in, the geography of where you drive, and the regular maintenance of your vehicle all factor into the gas mileage it can deliver.
While you may take outstanding care of your vehicle, over time, its fuel efficiency will begin to drop naturally. For this reason, regularly scheduled maintenance is vital to your car's delivery of peak fuel economy.
How to Calculate Miles Per Gallon
In order to calculate how many miles per gallon your vehicle is traveling, you must: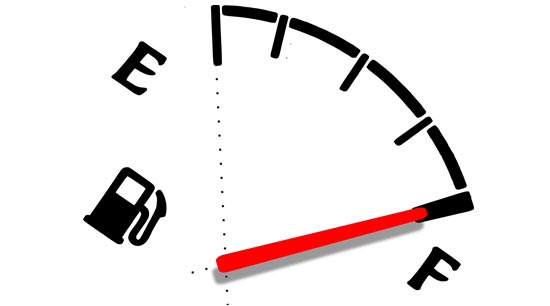 Fill the gas tank and note the mileage on the odometer.
Take your trip or part of it.
When you stop for gas, note the mileage again, subtracting the original reading to give the number of miles traveled.
Fill the gas tank and note the number of gallons used to fill the tank.
Divide the number of miles driven by the number of gallons filled in the tank to give you the miles per gallon.

Resources:
https://www.fueleconomy.gov
https://www.ucsusa.org/clean-vehicles/fuel-efficiency/how-to-maximize-fuel-economy
https://www.michigan.gov/documents/CIS_EO_20_tips_fuel_savings_136359_7.pdf
https://plus.google.com/113049509479264030696
Autobahn Performance
6476 Buford Hwy
Norcross
,
GA
30071
(770) 409-8288