It's one of the worst fears for anyone driving anywhere: In the middle of your commute, the person driving in front of you encounters a hazard and slams on the brakes. In a fraction of a second, you must slow your car down and steer yourself out of harm's way!
If your brakes lock up the wheels and you begin to skid, you will no longer have control over the speed and direction of your vehicle. Fortunately, there is a major piece of engineering called ABS (Anti-Lock Brake System) that won't allow your wheels to lock up so you can remain in control of your vehicle while quickly coming to a stop.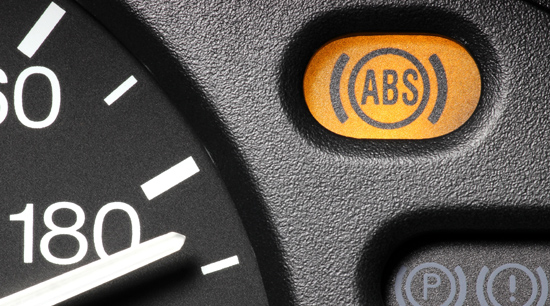 During the 1990's, ABS was available mostly on high-end vehicles. Since then, this system has become a standard feature in the automobile industry worldwide, and there are even conversion kits for older or low-end model vehicles. In this article, Autobahn Performance will cover what ABS is, how it works, and shed some light on common misconceptions.
What is ABS?
ABS is an acronym that stands for anti-lock braking system (aka: anti-skid braking system). This incredible automobile safety system helps a vehicle's wheels maintain tractive contact with the road (while braking).
The primary function of ABS is to prevent the locking up of wheels, which not only prevents skidding, but most importantly provides the use of steering and the ability for a driver to maneuver away from or around an approaching impact.
Unforeseen obstacles, animals, and fast stopping traffic are common situations in which you can utilize this powerful technology. However, many do not understand the purpose and best practices for using ABS.
This video explains the number one mistake made when using anti-lock brake, and how to get better results and potentially avoid a car crash.
Do not confuse that ABS gives you the ability to stop sooner or faster. Its main benefit is allowing you to retain steering control, which can be a difference-maker in adverse weather or hard-stop traffic situations.
How Do Anti-Lock Braking Systems Work?
In a "hard" braking situation in which your ABS system activates, you will feel the brake pedal go soft and there will be an accentuated vibration or rumble as the system goes to work.
During braking, wheel speed sensors monitor the rotation of the wheels. When one or more of the tires try to cease rotation, a system composed of hydraulic valves take over the braking of the wheel in order to prevent the vehicle from skidding.
NOTE: It is a common misconception that ABS shortens the distance needed to bring your vehicle to a stop. That is not the case, and ABS is no solution for following a vehicle too closely.
Car Insurance Discounts for Safety Equipment
Standard brake systems are inadequate in providing sufficient traction in adverse road conditions such as rain, snow, ice, or a sudden situation calling for the immediate braking of a vehicle.
When a vehicle is equipped with ABS, it is considered as a safety measure or feature. Most vehicle insurance companies offer rate reductions or policy discounts for such features.
TIP: Make sure that you maintain a list of all safety features your vehicle is equipped with when quoting insurance companies for vehicle insurance.
Vehicle Control in Less Than Optimal Road Conditions
All of the safety features your vehicle possesses help you to operate the vehicle more safely and efficiently. A number of those features engage when road conditions become hazardous and you are forced to react suddenly.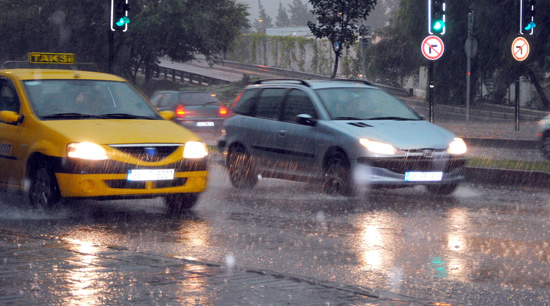 Of those features, ABS is one of the – if not the most – important one. The ability of ABS to improve the stability of your vehicle during deceleration is of the utmost importance to keep you and your vehicle out of potential harm's way.
NOTE: To ensure its optimal operation, request that your mechanic(s) check the ABS sensors and hydraulic system when having your vehicle serviced.
https://plus.google.com/113049509479264030696
Autobahn Performance
6476 Buford Hwy
Norcross
,
GA
30071
(770) 409-8288