One minute you're driving down the road and "POW," a vehicle smashes into yours. Fender bender accidents happen all the time and if you're not knowledgable when one happens to you, you can end up in a legal, medical, or financial nightmare?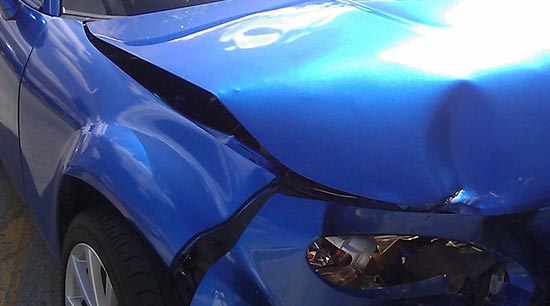 autobahn-performance.com gathered information about what to do, who to call, and the best way to protect yourself after a fender bender or car accident.
Do I Have to Stop for a Car Accident?
After you have a collision with another vehicle, regardless of the severity of sustained damages, you have a legal obligation to stop. Your refusal to stop after an accident will be considered a "hit and run" regardless of who was at fault. Consider the following:
• Fleeing the scene of an accident can result in criminal charges and fines.
• Fleeing the scene of an accident with property damage is a second-degree misdemeanor punishable by fine and jail time.
• Fleeing the scene of an accident with an injury to a person (pedestrian or vehicle occupant) is considered a felony hit and run. Penalties for a felony hit and run can be quite severe, including steep fines and jail time.
Your stopping after an accident is not an admission of guilt. It is an opportunity to exchange information and set an insurance claim in motion.
What Do I Do After a Fender Bender?
After a fender bender has occurred, move all involved vehicles to a safe location. The following will help you collect the information needed to initiate your insurance claim.
• Contact 911 emergency services if injuries are resulting from the collision.
• Never admit fault or assume responsibility for an accident (this is part of your obligation in your insurance policy).
• Exchange contact information with drivers involved in the collision.
• Note the year, make, model, and plate number of all involved vehicles.
• Use your mobile device to take pictures and video footage of the scene, of the incident, and damage to the vehicles.
• Take note of everyone's insurance carrier and policy number.
• If there are witnesses, get their contact information.
• Contact the police. Even in minor incidents, it is essential to have an official police report.
• Contact your insurance provider to report the accident and initiate a claim.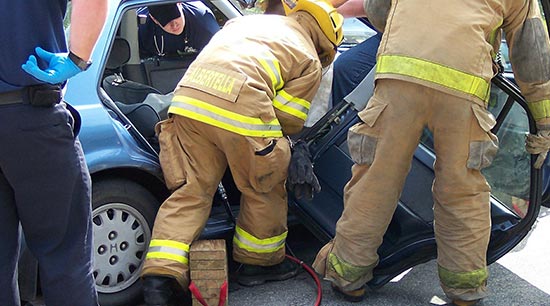 You can download a printable checklist recommended by the National Association of Insurance Commissioners to keep in your glove compartment. Visit insureuonline.org/auto_accident_checklist.pdf
Use your judgment when approaching people to request their personal and insurance information. After an accident, some people may experience panic while others may rage in anger. If you do not feel safe speaking or interacting with an individual, contact 911 emergency services, and explain the circumstances.
Filing a Claim after a Car Accident and the Repair Process
You must file your insurance claim as soon as possible. When you speak to an agent, they will either take the information from you and file the claim, or give you instructions on how to file the claim yourself.
Regardless of how you file your claim, honesty is of paramount importance. If your insurance company discovers any discrepancies between your recounting of the events and the actual events, they could deny your claim or cancel your policy.
Consult your insurance company about whose coverage will cover vehicle damages, rental car expenses, or medical costs resulting from the accident. These expenses may depend on who is determined to be at fault, what coverage your policy includes, and in what state you reside.
The following steps will help you navigate your vehicle's repair process:
STEP 1: Your insurance company will likely dispatch an adjuster to evaluate the damages and recommend a settlement value. Once the estimate and payment are confirmed, move to the next step.
STEP 2: Choose a repair shop and before scheduling an appointment, present a copy of your insurance company's estimate. This will allow the shop time to order necessary parts and plan for the repairs to your vehicle.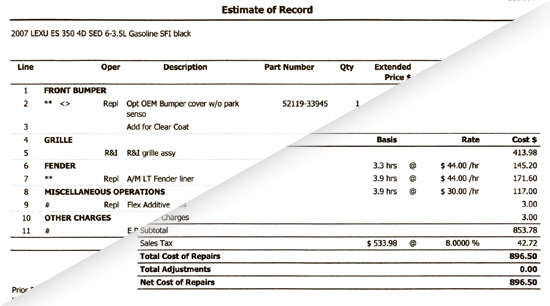 Your insurance company may also require you to take the vehicle to an approved repair shop. Make sure you keep all of your receipts and note all repairs made to the vehicle.
STEP 3: Schedule a vehicle drop off date with the repair shop. If the repair shop identifies further damages, they will submit a supplement request to the insurance company.
STEP 4: Confirm your rental car reservation (if applicable). You will likely be allowed a specific number of days, so schedule your rental pickup the same day as you scheduled your vehicle drop off.
Your insurance company may extend the number of allowed rental days depending on the extent or difficulty of the required repairs to your vehicle.
Step 5: Drop your vehicle off at the repair shop to begin repairs. The shop should update you regularly on repairs until they are ready to return the vehicle to you.
A Special Note About Distracted Driving – As new technologies are incorporated into vehicles, drivers are becoming more distracted behind the wheel, increasing the potential to be involved in a collision.
According to the National Safety Council, 53% of drivers believe that if manufacturers put infotainment dashboards and hands-free technologies in their vehicles, they must be safe.
Across the United States, laws are becoming stricter in an attempt to curb distracted driving, when, in fact, this responsibility lies squarely with everyone who operates a vehicle.
If it can be proven that you were distracted when a collision occurred, your insurance claim will likely be denied.
Car Accidents and Auto Insurance
No matter how good of a driver you are, many factors on the road can lead to a collision. Knowing what to say and do after an accident will help you file your claim properly, recover owed medical or auto expenses, and get you back on the road.
In this article, you discovered what actions to take after a car accident, what calls to make, what information to gather, and how to file the insurance claim.
Your lack of knowledge or unintentional mistake after an accident can cause an insurance claim delay, denial, or even a cancellation of your policy.
Sources:
https://www.dmv.org
https://www.nsc.org
Autobahn Performance
6476 Buford Hwy
Norcross
,
GA
30071
(770) 409-8288