Avoid buying an unsafe vehicle or see how safe your current vehicle is by reviewing information provided by the IIHS. Knowing how vehicles perform in IIHS tests can help you avoid the ones likely to cause injuries, property damage, and death when an accident occurs.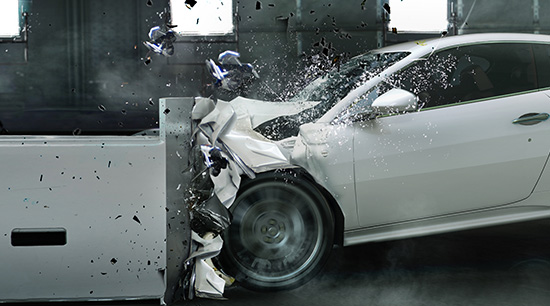 autobahn-performance.com gathered information about the Insurance Institute for Highway Safety, what their organization represents, and how their influence has consistently improved vehicle safety since their creation.
What Is The IIHS?
The IIHS is the Insurance Institute for Highway Safety. The IIHS, an independent, nonprofit scientific and educational organization, founded in 1959, was initially intended to support highway safety efforts by other agencies. By 1969, the institute had been reinvented as an independent research organization with the mission to reduce deaths, injuries, and property damages resulting from motor vehicle crashes.
IIHS research looks into:
• Human Factors – behaviors
• Vehicle Research – safety features
• Physical Environment Research – bettering roadways and eliminating roadside hazards
Since 1979, fatalities on roads in the U.S. have fallen while the population and number of vehicles have increased. This improvement is attributed to IIHS research and safer vehicles. IIHS continues to seek ways of improving roadway design and driver behavior while encouraging the auto industry to continuously improve vehicle safety features.
In 1972, the Highway Loss Data Institute (HLDI) was organized as an affiliate of IIHS with the mission of analyzing and publishing insurance loss data on most vehicle models on U.S. roadways.
To see the full list of auto insurers and insurance associations that wholly support both organizations, visit iihs.org/about-us/member-groups
What Is An IIHS Vehicle Rating?
There are two ways that IIHS tests evaluate a vehicle's safety performance:
Crashworthiness – How well the vehicle performs at protecting its occupants in a crash. These tests include:
• Small overlap front (driver-side)
• Small overlap front (passenger-side)
• Moderate overlap front
• Side
• Roof strength
• Head restraints and seats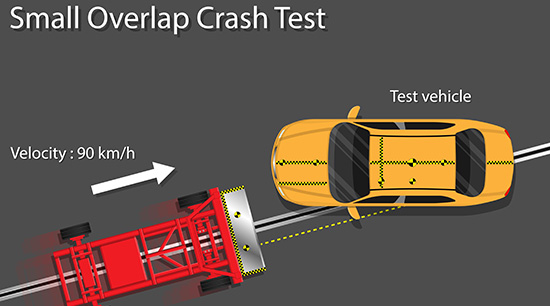 Crash Avoidance And Mitigation – Rates the technology used to prevent a crash or lessen its severity. These tests include:
• Headlights
• Front crash prevention: vehicle-to-vehicle
• Front crash prevention: vehicle-to-person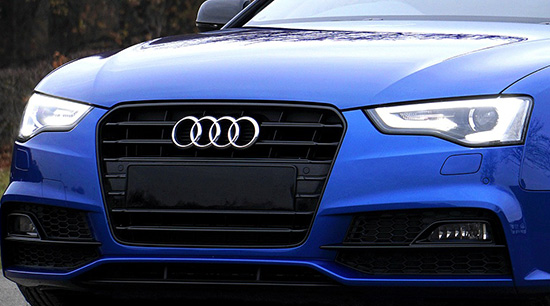 Test results are rated using the following scale:
• (P) poor
• (M) marginal
• (A) acceptable
• (G) good
Other results are rated as:
• Basic (one green bar)
• Advanced (two green bars)
• Superior (three green bars)
You can see the results of your current vehicle or one you want to purchase by entering the make and model in the search field found at iihs.org/ratings
Resulting from these ratings, the IIHS produces annual lists called "Top Safety Pick and Top Safety Pick +," which identify the top-performing vehicles through IIHS safety tests. Many models from Audi, Lexus, BMW, Hyundai, and Chevrolet are consistently rated among the top of their respective classes.
To see a full list of this year's Safety Pick and Safety Pick+ winners, visit iihs.org/ratings/top-safety-picks You can also search previous winners dating back to 2006.
Read more about life-saving technology and features to look for in your next vehicle at autobahn-performance.com/audi-vw/new-car-safety-technology-features/
IIHS Milestones
Many of the improvements achieved on U.S. roadways over the past 60 years have resulted from IIHS work and research. The following are some of the more significant IIHS milestones:
1968 – IIHS begins bumper tests, which lead to federal bumper standards
1973 – IIHS research provides the scientific basis for making 21 the legal age for purchasing alcohol in all 50 states.
1979 – IIHS test results demonstrate a tendency for the Jeep CJ to roll over. These results lead to the government mandating rollover warnings in some vehicles.
1994 – Automakers improve vehicle designs after IIHS begins offset crash testing to rate frontal crashworthiness.
Early 2000's – IIHS launches side-impact crash tests and a dynamic test simulating rear impacts. These tests prompt automakers to improve vehicle designs once again.
2013 – IIHS begins testing advanced crash avoidance technology.
2016 – IIHS begins rating headlights.
2019 – IIHS begins rating automatic emergency braking systems that stop vehicles for pedestrians.
The Insurance Institute for Highway Safety and its affiliate the Highway Loss Data Institute have used their resources and data-driven influence over the decades to prompt the auto industry to continuously seek life-saving design and technological improvements for the vehicles we operate.
The Insurance Institute for Highway Safety
In this article, you discovered information about the IIHS, what they do, and how their influence has made U.S. roadways safer.
By referring to IIHS test result data when seeking a new vehicle, you can make an informed decision about the safety features and their performance before making your purchase.
When you rely on a car dealer to tell you about safety features and ratings of a vehicle, you may not be getting entirely accurate information. And in turn, you may be purchasing a less safe vehicle than you had initially intended.
Sources:
iihs.org
loc.gov/item/lcwaN0003792/
nist.gov/system/files/documents/2019/07/12/day1_part1_cicchino_nist.pdf
Autobahn Performance
6476 Buford Hwy
Norcross
,
GA
30071
(770) 409-8288