Stop your fogged up windshield from obstructing your view of the road or causing an accident. Knowing why your windshield is fogging up will aid you in determining how to clear it up quickly.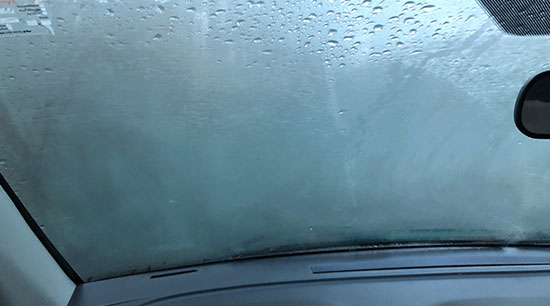 autobahn-performance.com gathered information about why windshields fog up and what steps you can take to stop it from reducing your visibility while operating a vehicle.
Why Do Windshields Fog Up?
The following are factors that can lead to a reduced or completely obstructed vision from a fogged-up windshield:
Temperature Differences – Moisture condenses on your windshield when there is airborne moisture inside your car, and the glass is colder than the dew point. The dew point is the temperature where moisture condenses and dew, fog, and mist form.
Did you know that the more passengers you have in your vehicle sharply increases the likelihood and intensity of your windows fogging up. Their body heat and moist breath can quickly provide the moisture needed for condensation to form.
Tip: On rainy days, the moisture you carry into your vehicle on your clothes and/or umbrella is enough to cause your windshield to fog up. Try to shake off as much moisture as possible to minimize the condensation on your windshield.
Your Windshield Is Dirty – Dust, fingerprints, smoke residue, and chemical residue from cleaning can all exacerbate the fogging up of your windshield. A dirty glass interior creates more surface space for moisture to adhere to and slows the effects of your car's defroster.
Tip: Clean the inside of your windshield with glass cleaner and dry paper towels. It is essential to thoroughly clean the glass and avoid leaving streaks that will appear first when your windshield starts to fog up.
Air Quality – Vehicles manufactured after 2000 are equipped with cabin filters that regulate the air quality within the cabin. These filters prevent dust, pollen, and other contaminants from entering the cabin.
Your air conditioning and heat are also filtered through these filters. When they are dirty, it can result in more dust inside the vehicle, better conditions for windshields to fog up, and render the defroster less effective.
Consult your owner's manual on when these filters should be replaced. If that information is not available, consider changing your cabin filters every two years. If you operate your vehicle in a location with heavy airborne pollutants and/or dust, have them replaced annually.
Tip: Contact your mechanic if there is a musty or moldy odor in your vehicle, this is a sign that your filters need to be replaced, and your ventilation system sanitized.
How To Clear The Fog Away from Your Windshield
You can clear up your windshield in many ways. The following are several highly effective methods of eliminating fog from your windshield:
Wipe It Off – If you are driving when your windshield fogs up, physically wipe it clean from your line of sight until you can pull over to a safe location.
It is NOT recommended to operate a vehicle when your vision of the road and surroundings is impaired.
Open A Window – It can be as simple as opening a window to allow the moist air out of your vehicle.
Evaporate The Condensation – When your windshield begins to fog up, turn on the heater and run it through the defrosters. This technique works best when there are colder temperatures outside.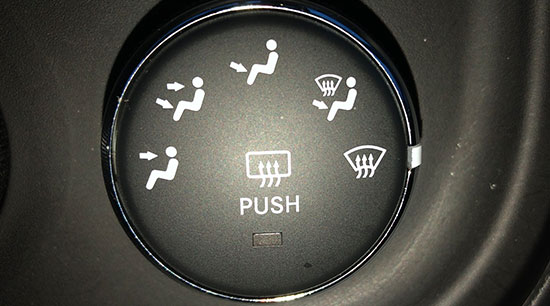 Run The Air Conditioner – Engaging your air conditioner will dry the cabin air out. This technique works best when outside temperatures are above freezing and during damp or rainy conditions.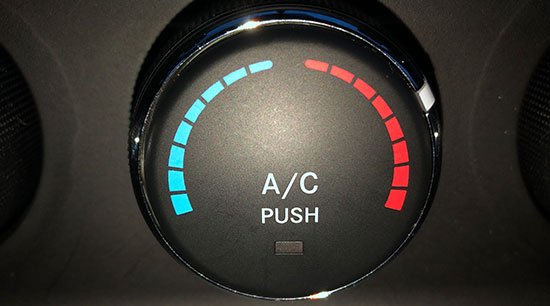 Depending on the temperature and humidity level, it may take several attempts to eliminate the fog from your windshield. It is essential to remain calm and avoid any travel until you have restored your unobstructed vision of the road ahead.
Tip: Whether using the A/C or heating system to eliminate a foggy windshield, make sure that the vehicle's ventilation system is set to allow fresh air into the cabin. Recycling or recirculating the air will only make it more difficult to remove moisture from the vehicle.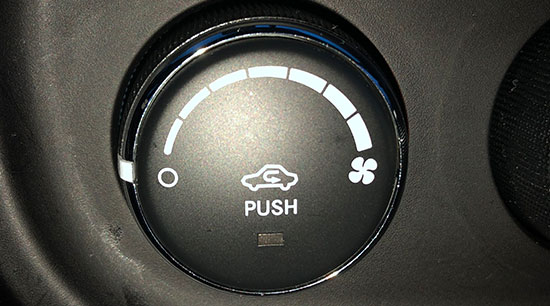 Foggy Windshield Prevention
The following measures can be taken to reduce or prevent your windshield from fogging up:
• Keep your windshield clean
• Apply an anti-fog coating
• Use a dehumidifier
• Shake off excess rain or snow before entering the vehicle
Always be prepared with paper towels or a cloth within your reach to remove sudden condensation that may cause you to lose sight of the road, day or night.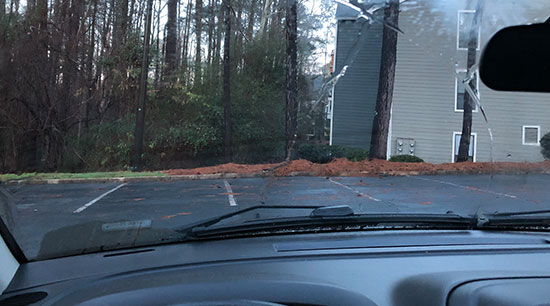 How To Deal with Foggy Windows
In this article, you discovered some of the reasons your windshield can fog up and how to eliminate it.
By addressing a foggy windshield immediately, you are preserving your vision of the road and keeping your commute safe.
When you allow your windshield to fog up, your vision becomes increasingly impaired and may contribute to your being involved in an accident or being severely injured.
Sources:
consumerreports.org/car-safety/how-to-clear-up-foggy-car-windshield-windows/
bestride.com/research/tips-and-tricks/how-do-i-keep-my-interior-windshield-glass-from-getting-foggy
van.physics.illinois.edu/qa/listing.php?id=1511
anthonyvolkglass.com/blog/4-reasons-windshield-fogs/
agordon.com/blog/car-safety-what-to-do-when-your-car-windshield-fogs-up
Autobahn Performance
6476 Buford Hwy
Norcross
,
GA
30071
(770) 409-8288